Secure your Future
When you work with Peloton, you're hiring experienced managers with a proven track record.
Expertise | Accessibility | Service
As a Peloton client, you work directly with our entire team of experienced professionals. Each team member is accessible and responsive. Client service is a proactive process at Peloton. We work hard to provide thorough yet easy to understand portfolio updates, and when you do have questions, we have answers. We don't outsource the investment process or decision making, so you have direct access to your actual portfolio managers, as well as a dedicated client services team for administrative needs and questions.
Matthew Bradley
Managing Partner • Chief Investment Officer • Portfolio Manager
Matt joined Peloton in 1997 while earning his MBA in Finance from Kelley School of Business at Indiana University. Matt leads Peloton's Private Client Group and is primarily responsible for managing our custom portfolios and meeting with Private Client Group clients. Matt co-manages Peloton's Managed Strategies portfolios where Steve Carr has primary portfolio management responsibilities. Matt also has undergraduate degrees in Finance and Accounting from I.U. Kelley School of Business.
Stephen Carr, CFA
Partner • Investment Committee Member • Portfolio Manager
Steve joined Peloton in 2010 with over 15 years of financial services experience at Ronald Blue, Goelzer Investment Management, and Winthrop Capital Management. Steve manages Peloton's research process and is lead portfolio manager on Peloton's Managed Strategies. Steve co-manages Peloton's Private Client Group portfolios where Matt has primary management responsibilities. Steve has a Bachelor of Arts in Business Administration from Taylor University, an MBA in Finance from Loyola University Chicago, and is a CFA charterholder.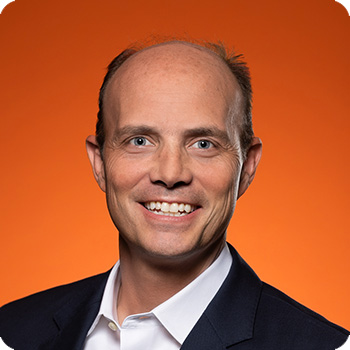 David Morrison, CIMA®
Partner • Investment Committee Member • Institutional & Private Client Advisor
David joined Peloton in 2019 with 25 years of investment and wealth management experience at J.P. Morgan, PIMCO and PNC Wealth Management. David advises private clients on custom portfolio strategy and comprehensive wealth management. He also consults institutional investors on Peloton's investment management portfolios. Additionally, David heads Peloton's macroeconomic research and analytics. He has a Bachelor of Arts in Economics from Indiana University, an MBA from the University of Michigan, and is a Certified Investment Management Analyst®.
Marla Mast
Operations Manager
Marla joined Peloton in 2017 as Peloton's Operations Manager. Marla's 20-year professional career includes consulting roles with Accenture and Walker Information. She has particular expertise in process and organizational design and documentation, as well as client relationship management. Marla manages the onboarding process for new clients as well as most aspects of ongoing client service. She has a Bachelor of Arts in Psychology from Indiana University.
Kenneth Kaczmarek
Director
Ken is a member of Peloton's Board of Directors. He is a former Partner and Principal who began working with Peloton in 2002.  He holds a Bachelor of Science in Accounting, an MBA in Finance from Indiana University, and is a CPA. He has more than 30 years of executive leadership experience in the financial services industry.