Get Serious About Investing
Sophisticated investors don't want one-size-fits-all money management. We treat investment management as a professional service, not an opportunity to sell products. Our experienced team of wealth managers designs a customized and adaptable plan to meet your specific goals. It evolves to align with your dynamic financial lifecycle. At each turn, Peloton is there to position your portfolio for the road ahead.
Objective
We base investment decisions on our internal research and your needs. As a fee-only advisor, we don't sell investment products.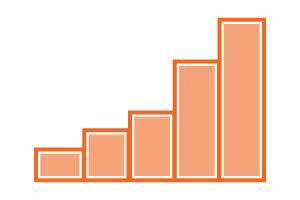 Disciplined
Our rigorous investment process focuses on fundamentals and removes the emotion from investing. Clear thinking leads to better results.
Trusted
Everything at Peloton is aligned to achieve your goals. We uphold the fiduciary standard so client interests come first. No exceptions.
The Peloton Story
In bike racing, a peloton is the group of cyclists riding in tight formation, conserving energy by "drafting" behind each other. This allows the group to ride much faster than any one cyclist. Pelotons are fluid, dynamic, and beautiful in action, but require a tremendous amount of skill, coordination and trust. We manage money by combining individual securities that work together as a structured portfolio, much like a peloton. The result is a powerful, efficient, integrated investment solution – one that powers clients toward their goals.
Streamline Your Approach to Money Management.